This plugin redeems items from (whatever the current) redeem basket (at any point of time). It will make bushel, craft, and redeem, as per need, depending on limits of the bushels.If there is no need to generate bushel, or even craft, it will not. It is a SmartPlug and will adjust what to do as per what the user has or still needs.
This is an illustration of step by step full working on an example-basket. the steps of bushel making or even crafting will be skipped for those who already have them ready and do not need to make them first.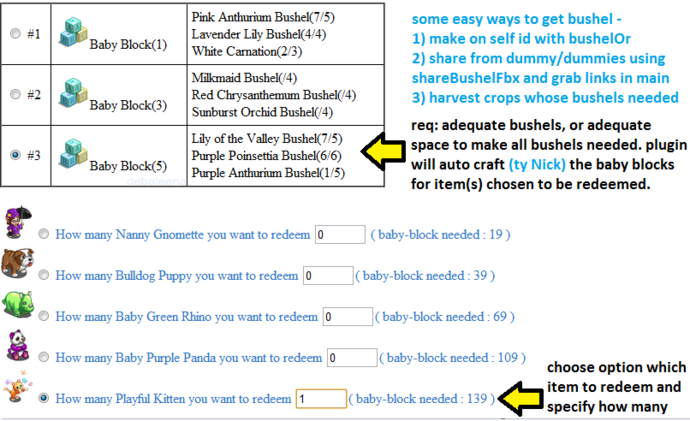 OR, At this stage, there may be no option to 'choose' the reward for some baskets. there the reward is random from z –

---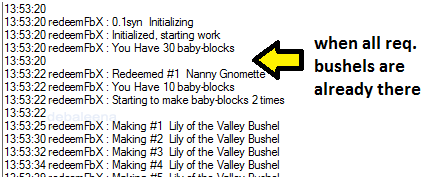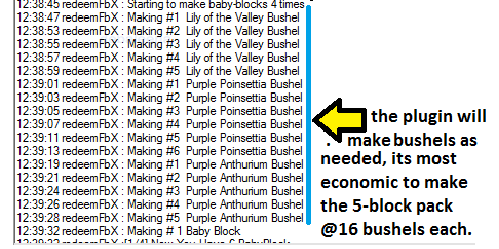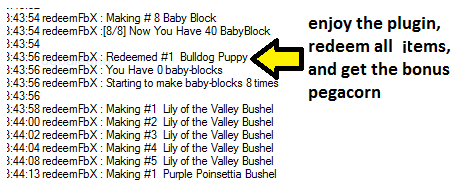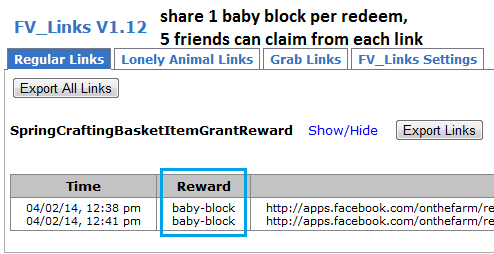 ---
For Version Updates according to what new basket comes in game at any time, there is
nothing new on instruction, method remains exact same on just applied on current requirement of bushels, craft items n redeem prizes.