PF_RallyInfo shows Basic Rally Info like Requirements of current and past event, Current Ranks and Rally Member's Scores.

Plugins shows most of the overview info you see if you click the Megaphon Icon, ingame.
What PF_RallyInfo does not show:
Individual Rally Records / Past Event Scores of Members (look those up ingame)
Info about Individual Scores in Star Rally Progress
1) Update Info
Tick Run and save Settings:

Run bot a cycle to update info, then refresh plugin page to see current.
2) Info when no event is ongoing: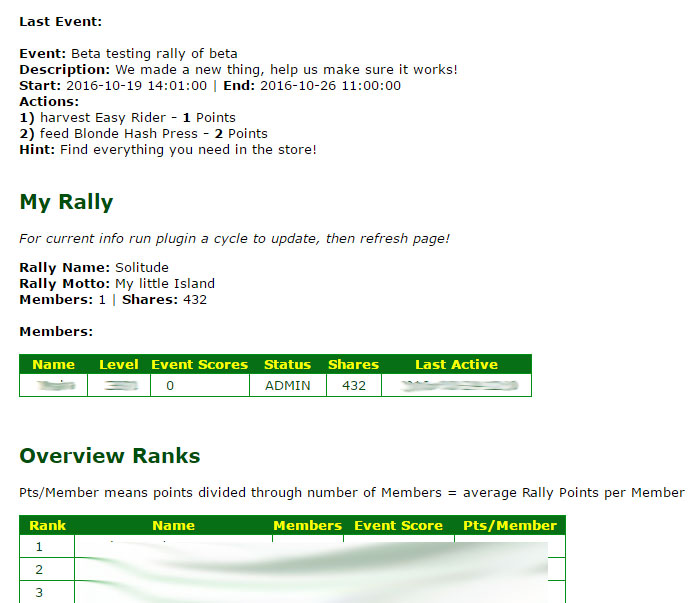 3) Info when Event is ongoing
Example:

Info for ongoing Rally Events is almost same like for past events. Only additional info is Event Scores (My Rally) and Rally Motto (Overview Ranks) which are both not available when no Event is ongoing.
4) Info when Challenge (Star/Inhouse) Rally is ongoing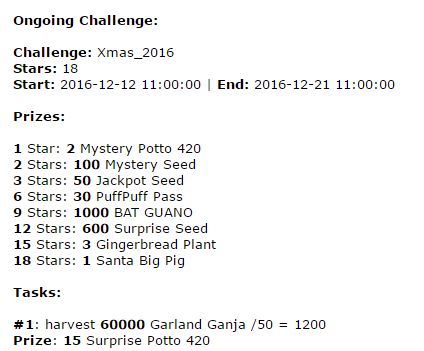 Also shows overall Progress Numbers of your Rally on each Star.