ONE Bot – many Engines!
faceBot Extreme is a software to help you play games with less clicking & more fun!
There is only one (face)bot, but many game engines, currently these are:
Each Engine has a volunteer development team caring for it. faceBot Extreme is FREE to use! However, donations to core developer RadicalLinux are welcome to keep servers running!
To run one or several games with bot you first need to install the Bot itself, then open bot and install one or more Game Engines.
Each engine has lots of optional Plugins to do certain tasks in your games like harvesting, crafting, or sending gifts to friends.
>>>>> Start HERE to Download & Install faceBot Extreme <<<<<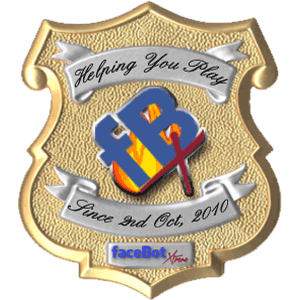 ---

 Hint for Apple-Users: fBX runs on Windows only, natively. For Mac use Parallels or Boot Camp to run it, or have a Virtual Box with Win installed.