Requirments:
You must have a seedling nursery on your farm and a seedling in your giftbox. It uses one seedling for every pigpen it places.
IMPORTANT INFO TO BE READ BEFORE RUNNING PLUGIN!
1. Do not run on farm with a pigpen already on it. It will delete pigpen that is there and you will lose all progress.
2. Do NOT make more pens with FV_ITEMSLINKS on same farm while waiting on piggies to hunt as it will delete the pigpen. It is safe to harvest them.
3. IMPORTANT: Check your codes! Do NOT duplicate any items/codes. Do not use codes that are XX or Change_Farm *pen will never harvest with wrong or duplicate codes. U must be on farm you place pigpen on for piggies to hunt, so logoff from farm where it was placed.
This is not like a regular pen it will automatically put items into your giftbox so make sure you have space in your giftbox.
Place it then leave alone, piggies will hunt withn they feel like it.
No limit on amount you can input/make except normal giftbox limits (feature items will add straight to features like in game example craftbarn parts) Consumables need to be under 8 pages.
Usually harvests within 24 hours but can take longer (known to take 3 weeks so please have patience).
Best used for consumables you can not get with other plugins as you have no control over when you get the items.
Possible Errors:
Can't find space or wrong world (requirement) – check your farm for seedling, delete it and rerun plugin.
How to run plugin: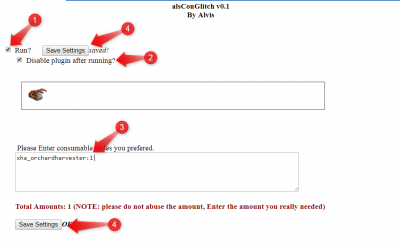 1. Check the box in front of Run
2. Check the box in front of Disable plugin after running if not done so already
3. Insert codes (please see note under this regarding codes)
4. Click on Save Settings, either one works.
5. Go to Green arrow on bot and click and wait for bot to finish then click on red button to stop.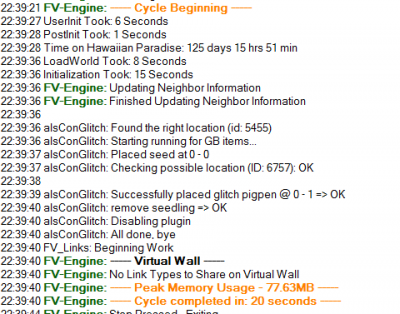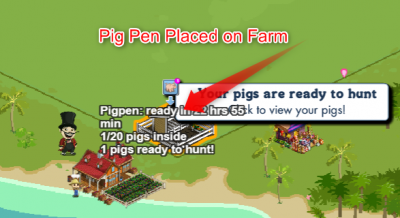 *Code Format:
code then a colon then amount you want then pipe (pipe is the key above enter, hit Shift and that key to get the pipe) so for example: u6iq:100|2thw:1|ou2j:72 or horse_brown:5|chicken_cheer:100| Use only 1 format, either codes or words but not both. You can find these codes in several plugins such as, FV_WheresMyShit, Craftbarn plugin, Materialinkor, Market plugins and so on.