This plugin will expand your farms for either coins or cash. It will only do what is available in game.
The plugin has directions in it but here are the basic steps to running it.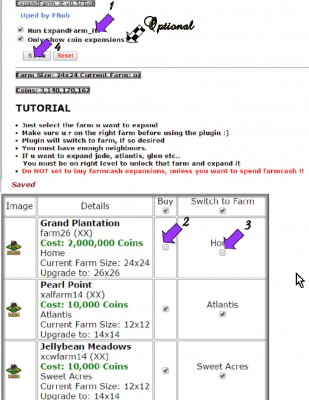 1. Click on Run ExpandFarm_it?
2. Check buy next to farm you want to purchase expansions
3. Check box in Switch To Farms
4. Click on Save
Optional: You can check the box says Only show coin expansions? so that you can only see coin expansions
To Run this plugin in FV_Settings uncheck ExpandFarm_it and then click save and click on run.
Example of working log: