Here is a plugin to harvest buildings of choice like money trees, cash cows etc, from chosen farms.
The plugin will –

 harvest specified buildings by changing farms one after the other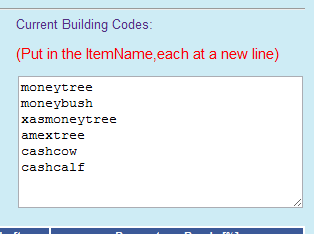 ---

 harvest from chosen farms, that is, if anyone has any farm which is locked or wishes to avoid, can add or remove names of farms accordingly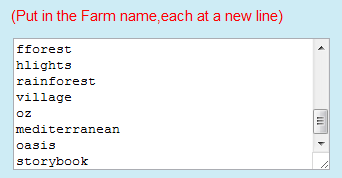 ---

 click on SAVE after setting the farms and building names for harvest
this 'save button' will also rebuild data if any error occurs due to state not matching or if run is interrupted in some way and needs data to be rebuilt afresh.


 plugin will visit farms and collect data, harvest, and then show percentage of ripe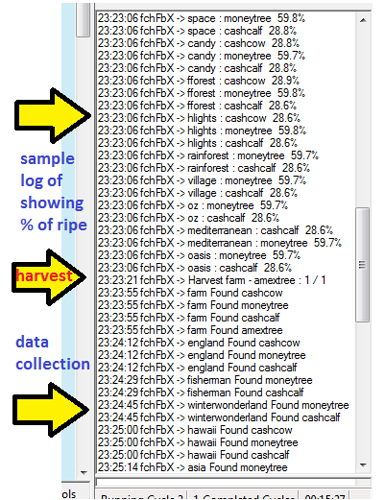 after a cycle is complete, refresh plugin to see all updated/collected data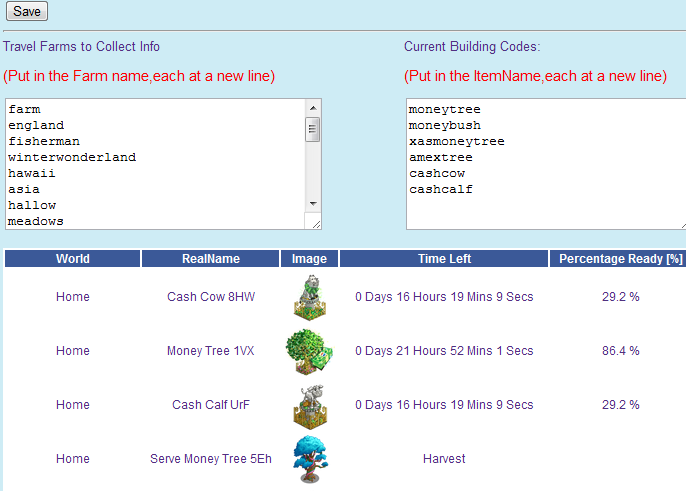 for who suffer from buildings showing in negative, plugin will pick up same as shown on farm

---
suggested –

 use BMS for harvesting buildings where re-ripening is needed, this plugin is best on plugins which are on multiple farms, where full day/whole time as needed in game is needed on bot also without any quickening method.

 standard build list for CASH HARVEST buildings –
moneytree
moneybush
moneyplant
xasmoneytree
amextree
cashcow
cashcalf

 additional building list –
instagroFountain
bigbarnyard2012_exp5
bumpercar2012_exp5
ferriswheel2012_exp5
ever_growing_beanstalk
---
to add any other build to the harvest list (apart from the recommended one) add its item-code (the long name) to the list
 enjoy harvesting on auto-changing farms, for chosen builds on chosen farms