This plugin will help you porduce babies from Nursery Barn, Toy Play Pen, or Avalon Baby Pen
Requirement:
Must have regular playpen, Toy play pen, or Avalon Baby Pen with free spaces of 40+ on farm.
***HOW TO USE THIS PLUGIN***
1) From the Breed content box, select the building that you want to breed from the
"Display Nursery Barn or ToyPlayPen" menu: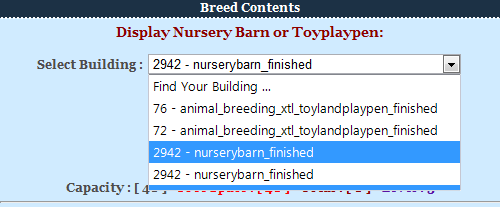 2) Hit "Save settings", building information and its content will be displayed: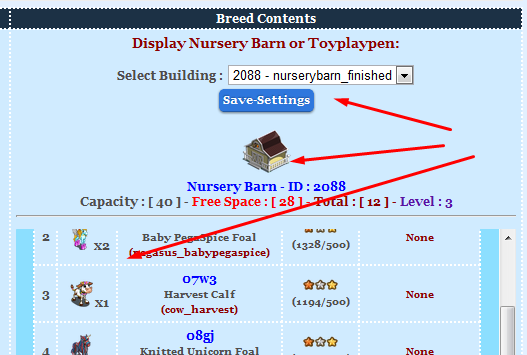 3) You will need a playpen or similar building with 40+ free spaces for the plugin to
work as a temporary storage. So select from here to display all your playpens
information:



4) From the Playpen content box, type in the Playpen ID that you want for the plugin to
work as temporary storage and hit save: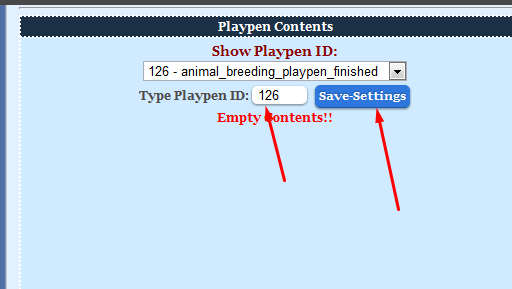 5) Tick "Run", enter the # of harvests you want to run per bot cycle, and hit save:
***The # of harvests cannot be greater than the total mount of ready seeders you have on
farm.



6)The plugin now has a default list of "Bad Seeders" ( Nursery / Playpen Unfrinedly
Seeders) listed on the "Bad Seeder List" Box.
You can add "Bad Seeders" found on your farm to the box, and plugin will bypass it in
future run.
Example: Bad Seeder —> horse_mini_foal_blackandwhite as shown on screenshot

Add the "Bad Seeder"  to this box: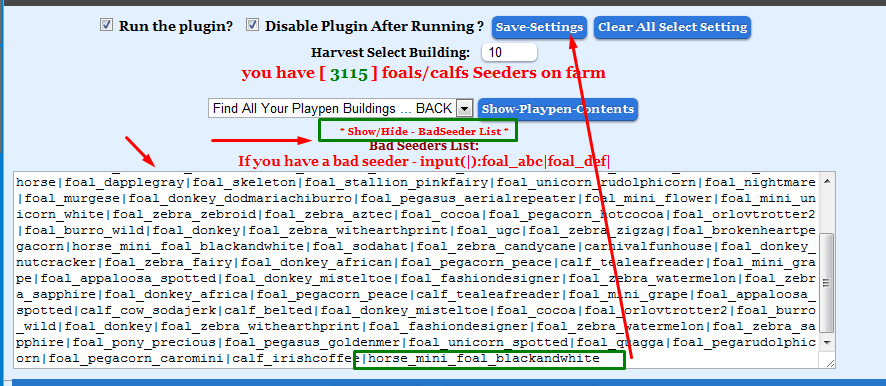 This error is indicating that user did not select a playpen with free spaces 40+ for the
plugin to work as temporary storage