FV_VirtualWallGrabber
 lets users collect chosen items' links in a virtual wall environment, from users who share those items using fv_links > Virtual Wall Sharing
The plugin has 3 parts –
1) where we set the wait between 2 clicks.

2) the 'save' button and the option to clear all previous selections

3) the items list from where we individually (search and) select what we want to mark for saving for grab.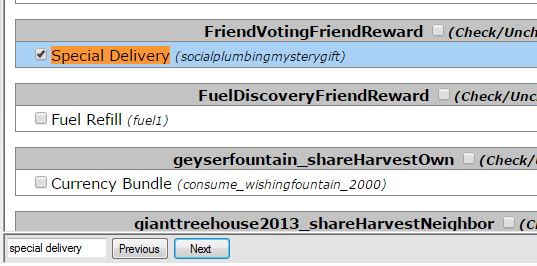 When that selected item is found in the v-wall link pool, it will be grabbed and the user get the item.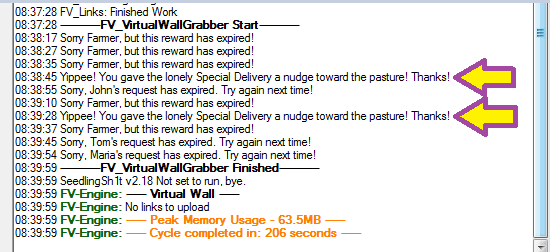 .
---
There are certain parameters set for this feature to work fair and just to all users.
>> 10 links are grabbed per cycle
>> the grabbed 10 links are random, so like in game, we get some links we cannot claim, or some expired, but also some which we claim successfully.
>> of the links shared in the link pool, 'old' ones get removed from the circulation once they are over a day old, or been clicked 5 times
>> this may not ensure everyone gets everything on every link, but it is needed to make sure everything is not grabbed away by someone running multiple ids on satellites, and everyone gets an equal, fair chance to collect the items for free.
>> this is no way affecting the links from farm/on facebook, and does not take away from what one posts on their profile or in any group, ONLY the links one chooses to share on the v-wall, goes there.
>> this VIRTUAL WALL is a virtual construct exclusive to fBX. These links are the ones produced by the bot, the Virtual Wall IS NOT on facebook. There is NO place to click LIKE or to Comment. VirtualWallGrabber is not even reading facebook at all.
---
 Make the most of this feature and grab links from the v-wall link pool of fBX