this plugin opens all eggs from giftbox. the rewards then go in giftbox. 

---

 we set the plugin to work

---

 it shows what eggs are in GB after one cycle has run and plugin refreshed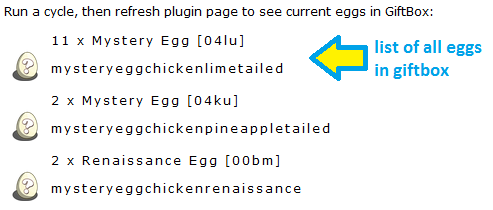 ---

 plugin opens the eggs and displays rewards in log. the hatched items accumulate in GB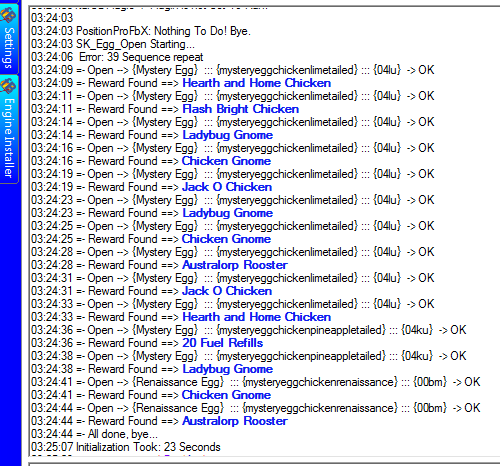 enjoy this user friendly plug to open all eggs in GB very easily.