This plugin is used to UNLOCK the last three farms that are on '

Free Access

', at any point in the game.
 When we run the plugin, it automatically reads which of the farms needs to be unlocked.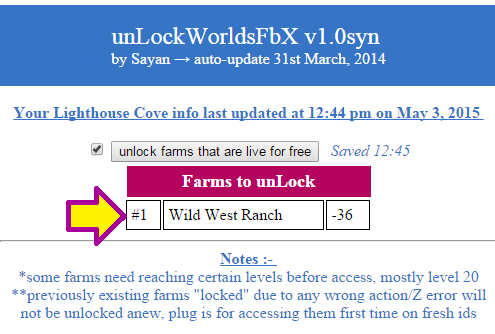 ---
 
The farm(s) will be unlocked in the next cycle after saving

---
 

Important

–

If a farm is live, for cash access, but not yet for free access, it will not be unlocked till it goes free. The plugin works for free access farms, not while they need cash purchase.
Mentioned in the plug itself, are two factors to note –

---
 
More farms, more space, more happiness