Since January 1st 2015 there's been some major changes in UPDATERS of fBX
Plugin Updates and Engine/FV_Settings Updates
1) Delete FV_Updater, it is NO longer used! Also delete FV_HackUpdater if you still have it.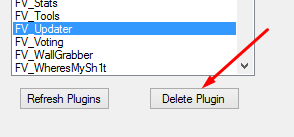 2) All the plugins are now in FV_OpenUpdater – there are TWO blue tabs: supported and 3rd party/glitch plugins
3) Updates of Engine/Settings are either done by
a) Hitting update/repair in FV_Settings – Information Tab:

OR by
b) Clicking update on the pink update note on any plugin page (only ONE click needed)
After that run bot a cycle, refresh the plugin page, the update note should be gone!
If you run into problems, try repairing the engine in FV_Settings.
---
Troubleshooting
If you have an old version of FV_OpenUpdater OR Engine/FV_Settings (older than version 20150101) you need to reinstall FV_Engine. Do so in Bot Menu >> View >> Engine Installer, then hit Install/Reinstall Engine: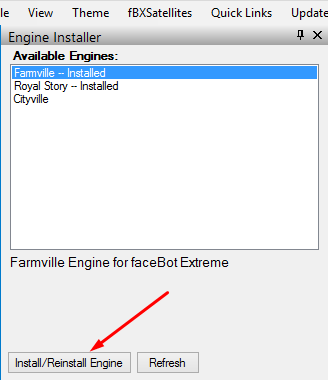 ---
Old Plugins – Replacements
All the plugins not available in FV_OpenUpdater are outdated ( = not maintained by anybody) and mostly will give you errors.
If you have old plugins, DELETE the plugin in menu – view – plugins: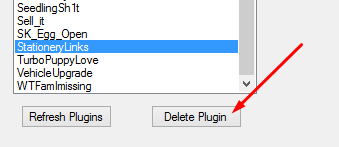 >>> CLICK HERE TO CHECK OUT A LIST OF NEWER PLUGINS REPLACING OLDER! <<<